In the world of online gambling, there's no shortage of unique and exciting games that offer the chance to win big. One such game that has gained significant popularity is "Crash Gambling." This thrilling and fast-paced game has taken the gambling community by storm, attracting players with its adrenaline-pumping gameplay and the potential for substantial payouts. In this article, we'll dive deep into the world of crash gambling games, exploring how they work, strategies for success, and the allure they hold for players seeking the perfect blend of risk and reward.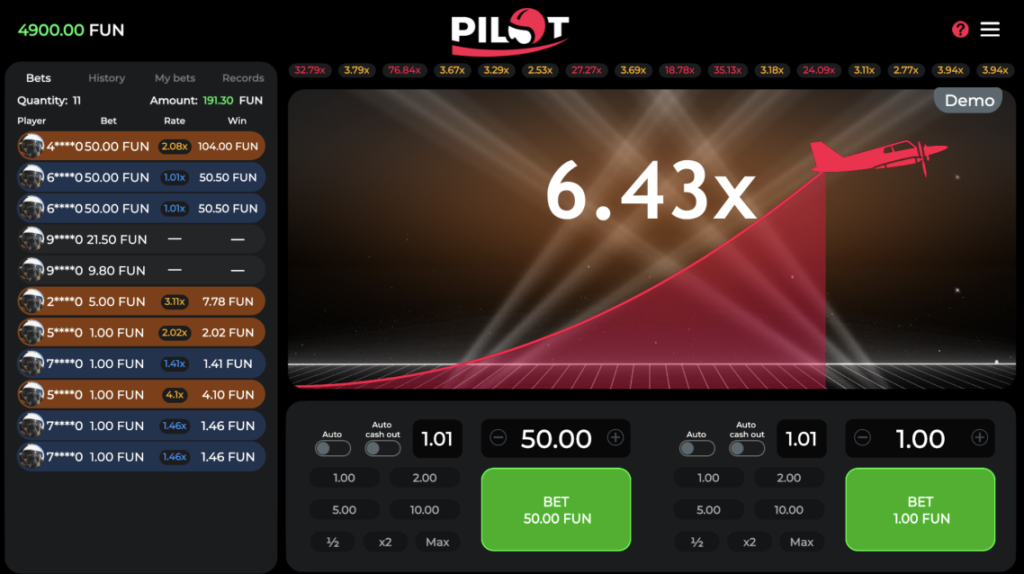 What are Crash Gambling Games?
Crash gambling games, also known as crash games or multiplier games, are a type of online gambling where players place bets on the outcome of a multiplier value. The game starts with a rising multiplier, and players must decide when to cash out their bets before the multiplier crashes. The longer a player waits to cash out, the higher the potential multiplier becomes, but there's also an increasing risk of losing it all if the multiplier crashes before cashing out.
How do Crash Gambling Games Work?
Crash gambling games are typically hosted on specialized gambling platforms or websites. Players join the game by placing a bet with their chosen amount. The multiplier value starts to rise from its initial point, and players can track its progress in real-time. The multiplier rises at an increasing rate, adding to the excitement and suspense of the game.
The Thrill of Risk and Rewards
One of the most appealing aspects of crash gambling games is the thrill they offer to players. The decision-making process of when to cash out creates an intense sense of anticipation and excitement. Players must carefully assess the multiplier's rise and use their judgment to secure their winnings at the optimal moment. The allure of potentially multiplying their initial bet several times over makes it a heart-pounding experience.
Strategies for Success
While crash gambling is largely a game of chance, some strategies can help players maximize their chances of success. Here are some tips to consider:
1. Set a Budget and Stick to It
As with any form of gambling, it's essential to set a budget before playing crash games. Decide on an amount you can comfortably afford to lose and avoid chasing losses by placing bigger bets.
2. Play on Reputable Platforms
Choose reputable and licensed gambling platforms to ensure fair gameplay and timely payouts. Research and read reviews from other players to find the most reliable platforms.
3. Practice with Free Games
Before diving into real-money crash games, consider playing free versions to familiarize yourself with the mechanics and gameplay.
4. Employ the Martingale Strategy with Caution
The Martingale betting strategy involves doubling your bet after each loss. While this can be tempting, be cautious, as it can lead to significant losses if the multiplier crashes repeatedly.
The Rise of Crash Gambling Communities
Crash gambling games have not only become popular due to their exciting gameplay but also because they foster vibrant communities of players. Online forums, social media groups, and chat rooms are filled with enthusiasts sharing their experiences, strategies, and celebrating wins together. The sense of camaraderie and mutual interest in crash games contribute to the overall appeal of these games.
Conclusion
In conclusion, crash gambling games provide an exhilarating and unpredictable gambling experience, attracting players who crave high levels of excitement and the chance to win big. The thrill of watching the multiplier rise and deciding the perfect moment to cash out is a unique aspect of these games. While luck plays a significant role, employing strategies and responsible gambling practices can enhance the overall experience.
If you're seeking an adrenaline-fueled gambling adventure, why not try your luck with crash gambling games? Remember to play responsibly and enjoy the adrenaline rush that comes with each bet!
FAQs
Are crash gambling games legal?
The legality of crash gambling games varies from one jurisdiction to another. Before playing, ensure you are familiar with the gambling laws in your region.
Can I play crash gambling games on my mobile device?
Yes, many gambling platforms offer mobile-friendly versions of crash games, allowing you to play on the go.
Is crash gambling purely based on luck?
While luck plays a significant role in crash gambling, employing sound strategies can improve your chances of success.
Are crash gambling games only for experienced gamblers?
Crash games are accessible to players of all experience levels. Beginners can start with small bets and gradually increase their stakes as they become more familiar with the game.